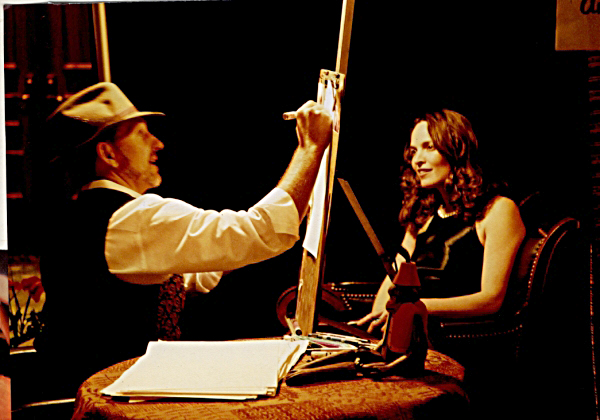 Digital Caricature Artist, Vogue Fashion Sketch Artist, Digital Illustrator, Quick Sketch Concept Artist, and Humorous Cartoonist
Benjamin Vincent is a gifted and experienced artist with a passion for both digital and traditional art forms. His artistic journey began during his time as a student traveling and sketching through Europe and Israel. He later earned a BFA at the Art Center College of Design in Pasadena, California. To support his education, BenJamN honed his skills by drawing caricatures in amusement parks, where he quickly became adept at capturing the essence of his subjects.
BenJamN, as he is known, continually strives to grow as an artist and actively seeks inspiration and learning opportunities. He is a member of the International Society of Caricature Artists, attending conventions whenever possible. At these events, his talent has been recognized with awards for his exceptional ability to capture likenesses and his unique party sketch style.
Based in Dallas, BenJamN thrives as a humorous illustrator, lending his creative touch to various projects including publications, advertising campaigns, storyboards, and commissions. While his studio serves as the hub for his artistic exploration and creative endeavors, you may also catch him in action outside the studio, as he frequently participates in conventions, trade shows, and private events, delighting attendees with his live caricature drawings.
When you choose Ben Vincent for your project or event, you can rest assured that you are selecting a highly experienced and professional artist. His commitment to delivering top-quality work is unwavering, whether he's working from the comfort of his studio or on-site at your event. His clients' joy and satisfaction are always at the forefront of his work.
Experience the magic of BenJamN Vincent's artistry and bring an extra touch of fun to your next event. Contact him today to secure a talented caricature artist who will ensure your experience is nothing short of exceptional.